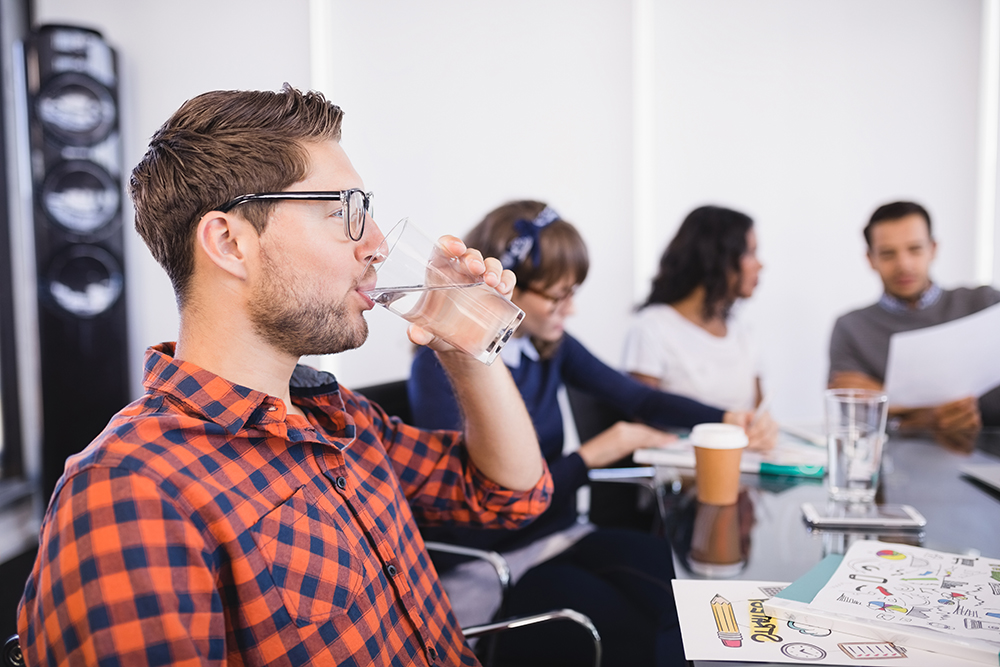 Hydration for the Workplace
Water is vital to virtually every business as necessary fuel for your workforce. Well- hydrated employees are more productive. They are more focused, suffer less fatigue, and get more done. Poor hydration, sometimes suffered by workers, can cause energy-sapping symptoms like headaches and dizziness and can send productivity plummeting.
Entertain in the company office or impress clients with modern water hydration stations that bring elegance to water in much the same way as the office espresso coffee machine, in fact, these two machines complement each other as for every cup of coffee you drink, you should follow with a cup of water to stay hydrated.
Today's workers aren't tied to the office anymore.
Wherever they roam, Aqua is there with a hydration solution, tailored to their needs.
Bottle fillers are a must as everyone moves away from plastic to reusable drink bottles.
Staff are moving about between offices, open work spaces and work stations with break out areas, so access to water in key places is essential.
We can arrange installation of new Bottle fillers/Fountains or can retrofit and easily convert virtually any existing drinking fountain into an Aqua Drinking Fountain with Bottle Filler. If access to plumbing lines is a problem, we have a variety of options to get around most issues and our onsite assessment would review your site and suggest options best suited to your environment.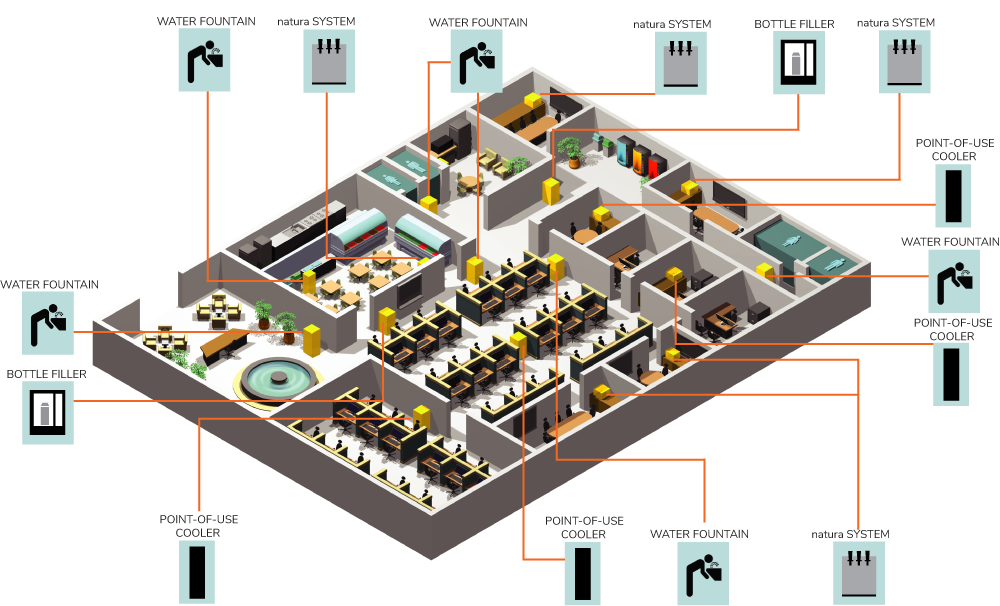 Get the RIGHT SOLUTION first time!
We offer a holistic, 360-degree review of your requirements by providing a FREE needs analysis to ensure you get the solution first time.
We make individualised recommendations based on usage, floor plan, traffic density, indoor vs outdoor, availability of plumbing and electricity, and more. The end result is a plan that makes the most efficient use of available space and resources.
Making the Right choice and choosing the right means of hydration is vital. Periodic trips to the drinking fountain aren't enough. Most people these days prefer to have a bottle of water available with them at all times so talk to us about our REFILL NOT LANDFILL initiative and be part of the solution!
Sustainable Hydration Solutions
We offer a comprehensive range of Hydration Solutions ranging from your traditional Water Coolers through to Drinking Fountains and our most popular Bottle Filling Stations. Our customers include; corporate, education, gyms, medical and dental, workplaces, marae's, hotels and any place where people are gathering and hydration is paramount.
Aqua Hydration is our dedicated division to ensure our customers are well hydrated and that there is a comprehensive service plan in place with the extensive range of products we have on offer.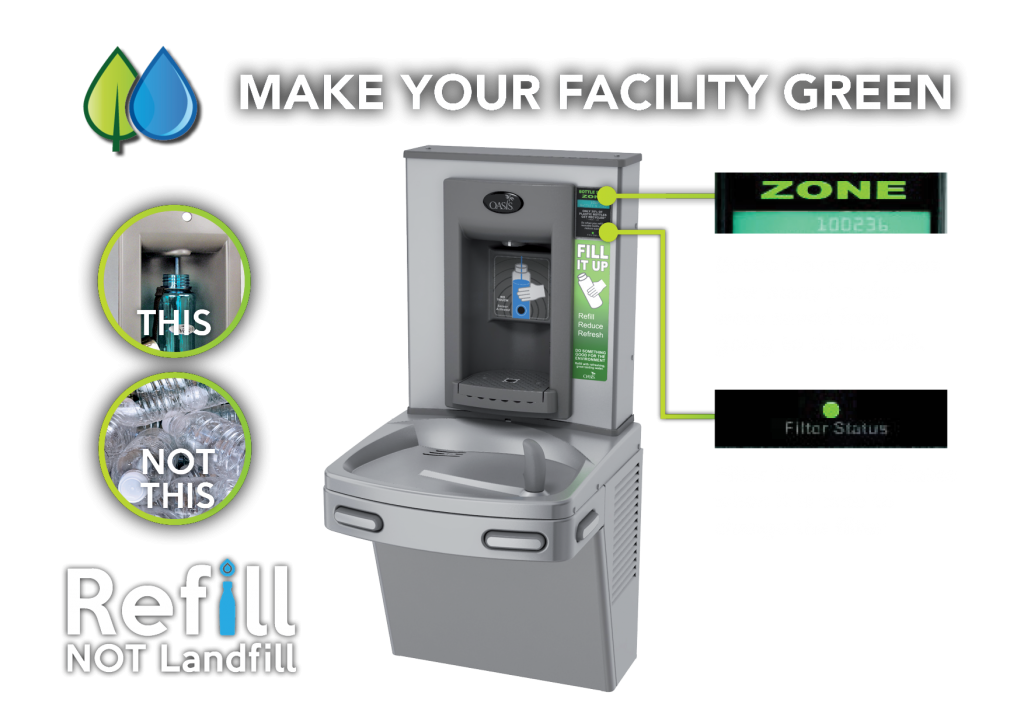 Solutions for the Workplace
All
Fountain & Bottle Fillers
Inline Water Coolers
Outdoor Drinking Fountains
Plumbed-In Coolers
Sparkling
Underbench Taps