Like Health, Water is often taken for granted...
Preventing contamination in healthcare is about attacking the point of exposure. Ensuring pure drinking water is no different. Here are the facts:
Utilities, in general, produce some of the cleanest drinking water on the planet.
Maintaining water quality is challenging once the water enters a facility's internal system.
Per liter, approximately 100 million bacteria are floating around in the water lines of most buildings.
Why? Most facilities' drinking water travels through pipes that vary in age and composition. Here, naturally occurring chemicals and minerals – some dangerous – can reach drinking water. Plus, low flow can cause stagnation, causing bacteria to grow and even causing lead to leach into the water.
Filtration is as critical to safe consumption as the provision of water is to life itself. Provision is nothing without purity.
In the hustle and bustle of a healthcare facility, we are the hydration eradicating the contaminants that should never get through.
Get the RIGHT SOLUTION first time!
We offer a holistic, 360-degree review of your requirements by providing a FREE needs analysis to ensure you get the solution first time.
We make individualised recommendations based on usage, floor plan, traffic density, indoor vs outdoor, availability of plumbing and electricity, and more. The end result is a plan that makes the most efficient use of available space and resources.
Making the Right choice and choosing the right means of hydration is vital. Periodic trips to the drinking fountain aren't enough. Most people these days prefer to have a bottle of water available with them at all times so talk to us about our REFILL NOT LANDFILL initiative and be part of the solution!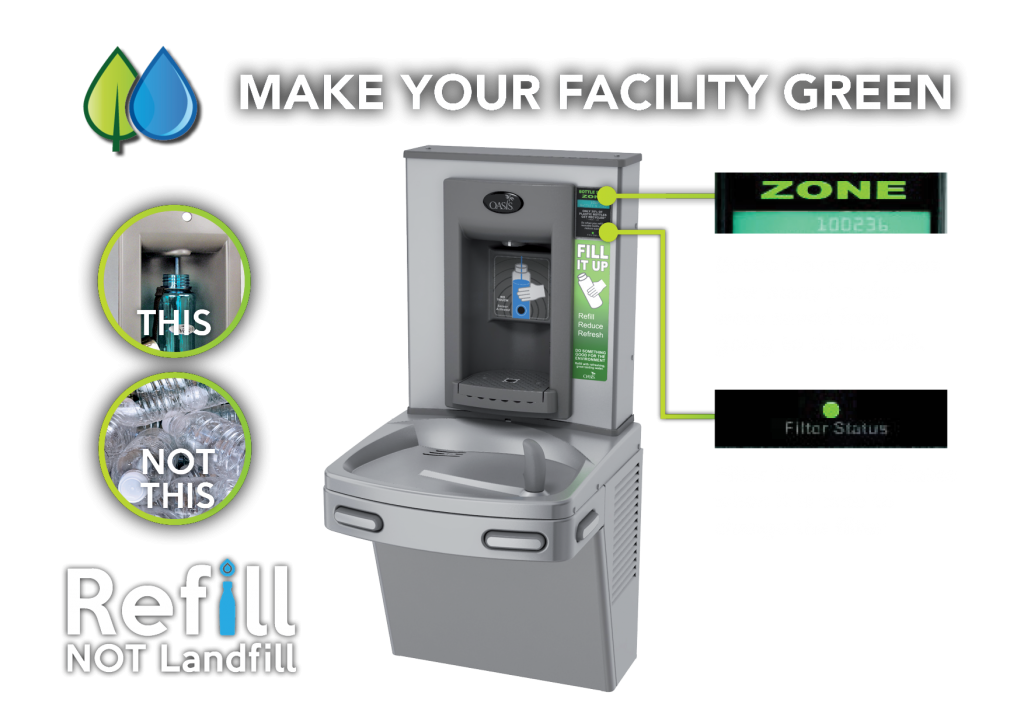 Sustainable Hydration Solutions
We offer a comprehensive range of Hydration Solutions ranging from your traditional Water Coolers through to Drinking Fountains and our most popular Bottle Filling Stations. Our customers include; corporate, education, gyms, medical and dental, workplaces, marae's, hotels and any place where people are gathering and hydration is paramount.
Aqua Hydration is our dedicated division to ensure our customers are well hydrated and that there is a comprehensive service plan in place with the extensive range of products we have on offer.
All
Fountain & Bottle Fillers
Inline Water Coolers
Outdoor Drinking Fountains
Plumbed-In Coolers
Sparkling
Underbench Taps